Pur sang family business
Luc Van Hoorebeke started his business in 1982 with the manufacture of artisan chocolates and other delicacies. He only uses the best Belgian chocolate and swears by fresh ingredients.
In the years that followed, the recipes were further perfected and both the product range and the Van Hoorebeke family are expanded. Son Cédric inherited his father's talent and soon both shared the same passion for chocolate.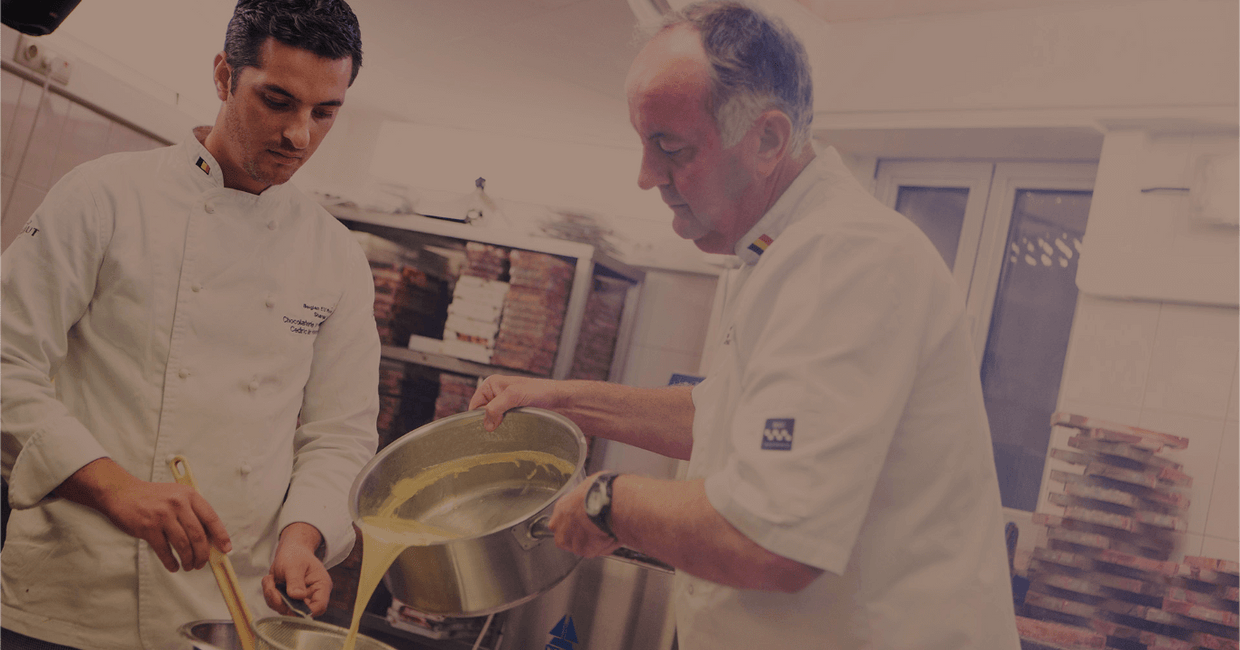 Quality that you can taste
Luc and Cédric only use top quality Belgian chocolate in their products. Depending on the desired taste and aroma, they choose a different origin of the chocolate. As with coffee or wine, the soil, the climate and the environment where the cocoa beans are grown have an impact on the taste.